Links Ticket shop at Mensys

get your ticket now! The mensys online shop is ready and open for ordering Warpstock Europe 2006 tickets...




tickets...
...are available from the Mensys online shop, as with all previous events. (Big thanks here for handling the stuff for us!).
Get your Warpstock Europe 2006 ticket here: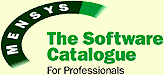 That link will take you directly to the Warpstock Europe 2006 tickets page at the Mensys online shop.
The ticket presale (and the only way of reserving meals in advance!) will be available until Friday, November 10th (2006-nov-10).
Payment with credit card is strongly preferred instead of Paypal, invoice, or pro-forma. We will sell tickets at the registration desk as well of course, but we urge you to use the pre-ordering from Mensys (see the following note...).
please note:
We have to tell the youth hostels kitchen staff the approximate amount of people that will have lunch or dinner with the event. And we need to tell them at least
two weeks before the event starts
so that they can plan and prepare accordingly.
In order to be able to do so, we have prepared entry tickets that also include a
reservation
for lunch, dinner or both. 'Reservation' means, that the ticket does
not
include the price for the meal - instead you will still have to pay for the meals at the youth hostel separately!
So in order for everyone to enjoy a good time at lunch and dinner, please, please use the online ticket presale from the Mensys shop! And it would be very nice if you could order your tickets far in advance!
. Please understand, that the registration desk will not be able to care for reservations for the meals anymore...
onsite meals and accomodation
As said above, the tickets include either a reservation for meals or not. Also, if you plan to accomodate at the youth hostel directly, you will need to make a booking yourself. Check the
youth hostels homepage
for e-mail, phone or fax contacts to do so. The reception team does speak english (at least) so it won't be too difficult to talk to them directly. In case of trouble feel free to contact our visitors support via email (see
contacts
page).
pricing
For the
tickets
, it's as easy as duck soup:
10 Euros a day
, regardless whether you stay one, two or all three days. That saves money that can be spend far better (for buying or registering software, donations to projects, get drinks or buy souvenirs...)
As for the
meals
at the youth hostel, we expect that to be around 5 Euro per person for lunch (including main dish, salad buffet, dessert buffet and one soft drink) according to their current price list. For the dinner, we can't tell yet: Usually, it's a 'cold' dinner for 5 Euro per person also, that includes a choice of differenty types of breads, cold cut meats, cheese and a warm side dish or salad plus a drink. I prefer to have a 'real' dinner instead. This can be arrange for by the youth hostel - but as this also reqiures more kitchen staff than usual, we expect this to be more expensive than 5 Euro per person.